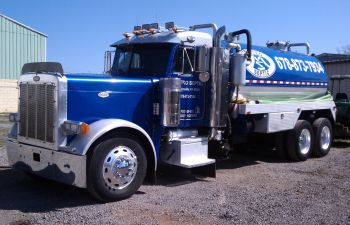 Many homeowners push the limit when it comes to scheduling a septic tank pumping. Others avoid the task altogether, treating their routine maintenance like an optional service. The truth is, whether you try to extend the number of years between pumping sessions or attempt to get by without servicing your tank at all, you're highly likely to reap severe consequences. Neglecting to pump a septic tank on a recommended basis (usually every 3 to 5 years) can produce costly and embarrassing plumbing problems such as the following:
Plumbing Failure

Your plumbing system is one of the most important systems in your home. Think about how much you use your plumbing throughout the day. If your tank is not drained and the sludge is not properly cleaned by a professional, your home may suffer a complete failure in its plumbing operation – including clogged drains and disruptive back-ups. These repairs can be very costly!

Environmental Harm

If the damage to your harm or your wallet aren't enough to get a septic pumping on your calendar, consider the harm it can do to your environment. A neglected septic tank can pose a safety threat to your family. For example, when the drain field becomes clogged, septic fluids can leak into surrounding soil and contaminate your local groundwater.

Resale Obstacle

If you are interested in selling your home, don't forget to spruce up your septic tank while you are repainting walls or updating fixtures. In fact, a worn and unmaintained septic tank can be a deal breaker for the average potential buyer.
Do you keep track of your septic tank pumping? Make an effort to do so. Whether you do it on purpose or not, skipping your routine septic maintenance will put you and your home at serious risk. Call Metro Septic today for affordable, professional and on-time septic pumping in your area.