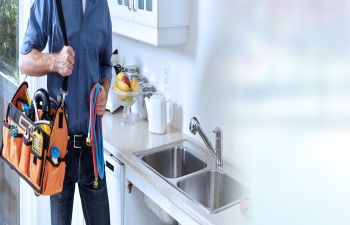 Living in the metro Atlanta area, you have a lot of plumbing companies available to you. In checking out their rates, you may find a notable discrepancy between some of these plumbers. Before you make the decision to go with the cheapest company for your plumbing repair, you need to stop and do some more research. In many cases, minimal costs can mean minimal qualifications. In fact, a "cheap" plumber may not have the necessary licensure required to do the job at hand.
Here are some reasons to avoid going with the cheapest plumber you can find:
Lack of Honesty in Rates

That deal may really be too good to be true. Unlicensed plumbers have a tendency to market themselves with crazy low deals or specials in plumbing repair. Unfortunately, this gets many customers hooked in, only to discover there are hidden fees or "small print" stipulations. This can be especially frustrating when you have a plumbing emergency that you need taken care of immediately.

Lack of Licensure Means Lack of Credentials

Plumbing licenses exist for a reason. They serve as proof that a plumber has completed a specific set of training standards for the state. This involves understanding local codes and permitting procedures. These are highly important for many reasons, particularly if you go to sell your house and your "unlicensed plumber" has installed or repaired something out of code.

Lack of Insurance

Just opting to have your neighborhood handyman perform your plumbing repairs can mean that your property and the worker himself is without insurance coverage. Unexpected property damage or an accident on the job could then result in a costly event.

Lack of Safety

If you don't have a plumbing license, you didn't have to pass a background check. That means you could be inviting someone in your home and around your family who may have a criminal history or other suspicious past.

Lack of Accountability

As mentioned before, licensed plumbers are held to certain standards by the state. This accountability drives them to perform plumbing jobs right the first time – their career may be at stake! A cheaper, unlicensed plumber has zero accountability to meet these Georgia standards.
Here's the good news – hiring a professional, fully licensed and insured plumber doesn't have to drain your savings. At Metro Septic and Plumbing, we do our very best to provide top quality services at the most affordable rate possible. You'll also find that we give honest pricing without any gimmicks or upfront fees. Finally, when choosing our plumbing experts, you can rest assured that your plumbing issues are repaired properly and according to Georgia code.
Call Metro Septic and Plumbing today to schedule your plumbing repair from a licensed expert!