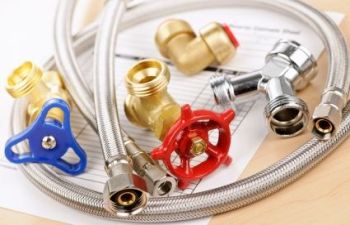 Winter temperatures are moving in quickly. If you have a cabin or vacant home that uses a septic system, you need to take measures to winterize it before it's too late. A summer vacation home can be spoiled quickly if pipes burst and wastewater floods your property. Go ahead and make the trip to your cabin and follow these 5 steps to ensure your second home is protected from the coming cold temperatures.
Shut off the water. You can either have your local water company do this task or you can go to the main valve and turn it off yourself.
Turn off gas and electricity to your water heater and boiler.
Drain. To drain all the water from your pipes you will need to open all of the faucets, both inside and outside. For better efficiency, start with the upstairs first. Wait until all of the water stops dripping from the spouts.
Drain water from your water heater and all water treatment equipment. Your water company or a local septic company, such as Metro Septic, can advise you on the specific instructions you need to follow in this step.
Use Antifreeze. Next, you need to fill your traps and drains with antifreeze. Use one quart for your drains and traps and a gallon for each toilet, then flush the antifreeze into the tank.
Neglecting to winterize your cabin could mean costly and devastating damage. Call a professional septic company if you have any questions. Metro Septic proudly offers septic repairs as well in case your winterization tasks came too late.