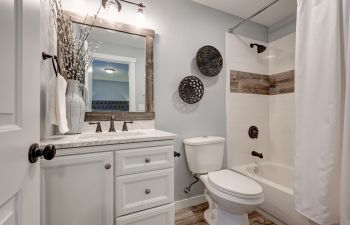 Are you trying to sell your home? Increasing your home's value and attracting a buyer may be as simple as upgrading a few components of your kitchen and bathroom plumbing. Today, many buyers are looking for luxury as well as water conservation. Consider these modern plumbing upgrades that can seal the deal for a potential buyer:
Motion Sensor Faucets

Motion sensor faucets aren't just for commercial bathrooms anymore. These hands-free models are available for your bathrooms and kitchen at home. Not only do motion sensor faucets save water because they turn off automatically after a few seconds, but they also prevent germ-laden faucet handles.

Showerheads That Add Luxury

Today's showerhead models can provide a thorough cleaning as well as a relaxing massage. Consider switching out your current showerheads for a more luxurious model that inspires elegance.

Low Flow Toilets

Low flow toilets are one of the easiest ways to save water and money! They use less water to flush waste. Many homebuyers are searching for houses that have energy-efficient and sustainable plumbing fixtures, and a low-flush toilet is must.

Double Sinks

If you have the space, consider upgrading your bathroom with two sinks instead of one. Installing an additional sink can add significant value to a buyer with a large family. Double sinks are appreciated when there are multiple people trying to get ready for work and school at the same time.

Quieter and More Efficient Appliances

A noisy dishwasher or old-model washing machine can drive up frustration as well as utility bills. Unless you plan on taking the appliance with you, consider upgrading your water-using appliances to models that are quieter and more energy efficient. Don't forget your garbage disposal!
At Metro Septic and Plumbing, we'd love to help you increase your home value. We service, repair and install a wide variety of modern plumbing appliances and fixtures that can help you sell your house. Call today to learn more.