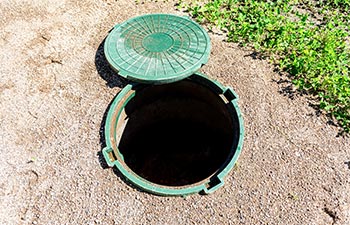 If you own a septic tank, you probably know that there are certain things you should avoid if you want to protect its health. However, there are also steps you can take to boost your septic tank condition. Beyond scheduling routine septic tank pumping, you can also take a proactive approach to maintain your septic tank by using an enzyme formula. Adding enzymes to your septic tank keeps the good bacteria working well, and this is critical for its overall function.
The Benefit of Good Bacteria
We often think of bacteria as being a bad or harmful thing. However, bacteria can be good too, especially when referring to your septic tank. Each septic system relies on the natural breakdown of organic solids, which is primarily accomplished by the "good bacteria" inside the tank.
Unfortunately, there are several substances that can kill the good bacteria in your tank, such as pesticides, chemical cleaners (bleach, Lysol, Drano), chlorine, certain medications and paint. This is why homeowners are strongly discouraged from putting these substances down their drains. Without good bacteria, your septic system can struggle to break down organic solids in a proper manner, and it can eventually lead to dysfunction and failure within your septic system over time.
How Enzymes Can Save Your Septic Tank
Not every homeowner has a perfect track record with their septic system. If you've accidentally flushed substances that have killed off the beneficial bacteria in your tank, adding enzymes can help. Enzymes can boost the existing bacteria in your tank to aid in proper breakdown or digestion of organic solids at the molecular level. A healthy tank produces these enzymes naturally, but when a tank is compromised, it can be extremely helpful to add these enzymes on your own. This can often be done with flushable packets or liquid that you obtain from your septic maintenance expert.
Ask Us About Enzymes
At Metro Septic, we are keenly aware of what your septic tank needs to function best. In many cases, this involves the use of enzymes. We are happy to recommend a specific enzyme supplement for your tank. Don't forget to ask us how you can get a ONE YEAR SUPPLY of enzymes with a Septic Tank Pump-Out!