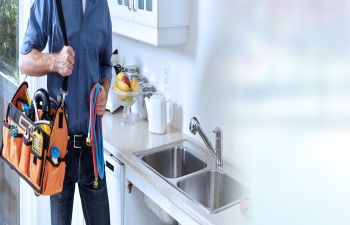 While you are trying to stay warm and dry during the cold and rainy season, your tree roots may be invading your sewer system underground. Tree roots are a common cause of drain problems for many homeowners. During the winter months, your tree roots tend to search for moisture and invade your underground water lines. Unfortunately, this intrusion often causes pipe damage and blocked drain lines. A professional plumber and drain cleaning expert can not only diagnose your tree root damage but they can also recommend ways to prevent tree root intrusion in the first place.
How Do You Know If You Have a Problem?
Obviously, we don't have eyes underground to detect when a tree root starts to invade a drain line. However, there are some telltale signs to watch for so that you know when to call a professional.
Tree roots in your plumbing system can cause the following issues:
Main Line Back-Flow
Odors in Your Kitchen/Bathroom
Backed-Up Toilets
Flooding in Your Basement
Standing Water in Your Sinks or Tubs
Failing Plumbing Fixtures

Once you have suspected a problem, it is now time to call in a professional. Metro Septic Plumbing has certified experts who use camera inspection technology and high pressure hydro jetting services to effectively diagnose your drain line damage and clear any potential tree root blockage.
Why Hydro Jetting?
Hydro jetting is the only effective solution for strong, stubborn tree roots. Chemical cleaners and conventional rooters are often unsuccessful. Hydro-jetting uses high pressure water to blast away thick and strangled tree roots as well as remove excess drain build up. Not only is this method the most effective to restore your plumbing system and water flow, but hydro jetting is also 100% safe, without the use of harsh chemicals.
If large or numerous trees has left your plumbing system vulnerable to damage, contact a professional plumber sooner rather than later. Treating a tree root blockage before it breaks your pipes is an invaluable savings.