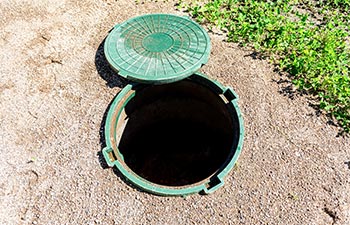 Septic systems are typically sized and built to handle a specific number of users in the home, which often correlates with the number of bathrooms and bedrooms. For example, a 1,000 gallon septic tank generally accommodates a family of four, which means an average pumping requirement of every 2-3 years. However, what if that family of four expanded to include more children or a grandparent living in the home? You may be quick to consider getting an extra bed or even adding on structurally to your house, but have you thought about upsizing your septic system too?
Why Size Matters?
Septic tanks that are too small for the number of its occupants could pose a significant threat to your overall plumbing system, budget and safety. Not only will the tank need to be pumped and cleaned much more frequently, but the extra strain may be just too much for the system to handle. This can lead to embarrassing backups, foul odors in your home, drain field problems or even groundwater contamination.
Other Factors that Matter
While the household capacity is the most contributing factor when determining your septic tank size, there are other things that should be considered too, including whether or not you have water-efficient fixtures and appliances and how conscious your family is about preserving water usage in at home.
If you want the most accurate estimate for your septic tank size needs, contact a professional. At Metro Septic and Plumbing, we are experts at helping our clients maintain a healthy septic system, regardless of how big your family gets. We offer septic tank inspections, installations and repairs!