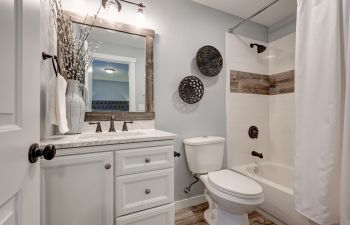 Is your water bill too high for your usage? Does it remain high, even in months when you are traveling out of town and the usage is a lot less? If so, this may be a sign of a plumbing issue.
It may be as simple as a leaking faucet or running toilet. While not serious in and of themselves, these problems can become very expensive over time. In most cases, these repairs are simple and relatively inexpensive.
If you do not have any leaking faucets or running toilets, this could be a sign of a bigger plumbing problem such as a leak in one of your pipes or a compromised water line. This can happen when tree roots grow into the line or when there is corrosion and deterioration in the pipes themselves. It can also happen if one of the fittings becomes loose.
If you suspect that you may have a problem, you can look at your water meter when you are not using any water in your home (washing dishes, doing laundry, running a sink or flushing a toilet). If the meter continues to move when your plumbing is not in use, this is a sign of a leak somewhere.
In this case, you will need to determine the exact location of the leak. Luckily, many plumbing contractors have the ability to utilize camera inspections and other technology to closely pinpoint the location of leaks, before digging your yard or breaking through walls. Once the source has been identified, you can then discuss the most efficient and effective method of repair with a licensed plumber.
Don't continue to waste money on your water bill each month. If your water bill is too high for your usage and you cannot determine the cause, contact a licensed, certified plumbing professional in your local area today.