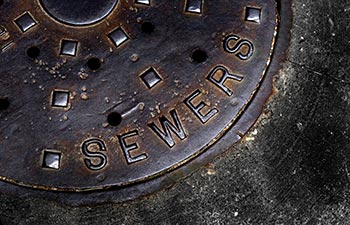 When it comes to disposing wastewater, a home either uses a septic tank or a sewer line. Not all homeowners have the option of choosing which one to use. However, there are cases in which a septic to sewer conversion can be performed. This can become a choice if your city has recently expanded and you've gained a new public sewer line that you can connect to. Is the switch from septic to sewer right for you? Here's a closer look at the pros and cons.
Advantages of a Public Sewer Line
Homes that rely on a sewer system are typically in urban areas. This wastewater system is a very "hands off" approach compared to a septic system. Since you are connected to a public system, the city's water department takes on the responsibility of repairs and maintenance. As long as you pay your monthly wastewater fee, the rest can be handled by a third party. In addition, you'll have much less worry with what you put down your drains. Septic tanks can't handle anything except human waste and "septic-safe" toilet paper. Chemical cleaners, feminine hygiene products and certain garbage disposal items must be avoided.
Sewer lines also don't require routine pumpings and cleanings like septic tanks. This can save your wallet as well as your personal hassle of scheduling these services on your own. If a septic tank does show problems, it is often in a very inconvenient way – such as foul-odors or embarrassing backups. Lastly, if you plan on installing a pool or doing a home renovation, there is a high chance a sewer connection will be required to gain a permit.
If you value convenience over independence, a sewer line could be better than a septic tank. However, septic tanks do tend to be more cost-efficient in the long-run.
Converting to A Sewer System
Connecting your home to the public sewer is a straightforward process that can be completed in just a few days. Most families are not without water for more than a few hours. Thought the conversion process is simple, it does require skilled, labor-intensive work so the cost can be significant. In fact, many municipalities charge an additional fee to connect to the public sewer and permits are typically needed to perform the work. Cost should be a consideration when deciding on whether you want to switch from septic to sewer.
Are you considering a septic to sewer conversion? Do you have a septic tank that is not being used or failing? Call the experts of Metro Septic today to schedule your quote.