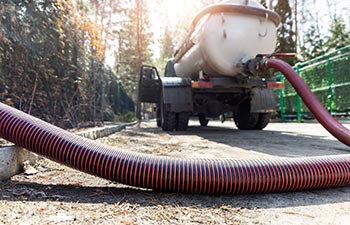 Are you putting off your septic tank maintenance or repairs because you want to avoid the associated yard damage? While past septic service methods involved digging up your landscape to focus on the underground septic system, today's septic companies do things much differently. Modern camera inspection technology now allows septic owners to avoid thousands of dollars in landscape replacement when they have their tank inspected, drained or repaired.
Accurate Diagnosis With Minimal Disruption
Your septic system involves pipes, drain lines, a drain field and the septic tank itself. These are components that are buried safely underground and extend throughout your property. When you notice a septic tank issue, such as foul odors, slow drains or overflowing toilets, it is important to find the specific source of the problem so that you can get an effective and lasting solution. Instead of uncovering various parts of your septic system to find the malfunction, septic experts can use camera inspection technology. Camera inspections are the key to having a septic system and preserving an attractive landscape!
What is Septic Camera Inspection Technology?
Camera inspections relies on a special tool that is threaded or snaked through your pipes. It features a small video camera head that is attached to a long flexible cable. This unique device allows septic experts to view real-time images of what is going inside your septic system without removing piles of dirt, plants or flowers from your landscape.
Camera inspection technology is a conservative yet highly effective method to accurately diagnose a wide range of septic problems, including:
Corrosion
Cracks and fractures in pipes
Solid waste levels and proper water flow
Tree roots intruding the lines
Crushing of flow that restricts the pipes
Condition of inlet/outlet baffles
Overall septic operation
At Metro Septic, we value the importance of fixing or maintaining your septic system accurately and quickly. However, we also understand the importance of protecting your yard in the process. We don't want our services to lead to other expenses for our customers. Whenever possible, you can trust us to utilize camera inspection technology to minimize disruption to your home or business in Georgia.