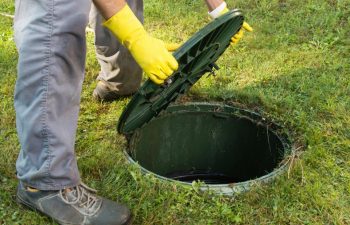 It is essential that you schedule a septic tank pumping every 3-5 years. However, keeping your septic tank in good working condition may involve additional services. At Metro Septic, we are dedicated to making sure your septic system is giving you the longevity and safety you need in your home or business. To this end, we've equipped our technicians to perform septic tank pumping as well as any septic maintenance or repairs you may need along the way. We can even handle new septic installations or septic emergencies outside of normal business hours.
When choosing a septic service company, you'll need to select a team that is not only fully licensed and insured but one with experience in septic maintenance, installation and repair. There are many intricate components to your septic system, and maintaining your septic tank is not a task that homeowners should attempt on their own.
A trusted full-service septic company offers the following for your year-round septic tank needs:
Septic tank pumping

Septic tank inspection

Drain field repair and installation

Drain line repair and installation

Septic to Sewer conversion

Sump pumps and Ejector Pumps

Commercial business pumping

Camera inspections

High-pressure hydro-jetting
Have you only been concerned about septic pumping? How long has it been since your septic system was inspected? Do you have slow drains in your home or foul odors over your drain field that may indicate it is time for septic repairs or hydro-jetting? For affordable and dependable septic service near Cartersville, turn to Metro Septic. We strive for 100% customer satisfaction on every septic project and we are happy to give you a free estimate on your specific septic system need.