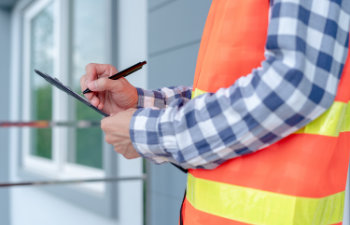 Due to its underground operation and network of small pipes, there's only so much of your septic system that can be inspected by a human being. If you are looking for a more detailed and comprehensive evaluation of your septic operation, you'll need to hire a company who uses camera inspection technology.
A camera septic inspection is more comprehensive than a standard septic inspection and allows the inspector to see potential problems that may be present in your septic system. The process involves placing a a thin, flexible fiber optic camera through the front and back plumbing lines. The live video imaging can tell a team of professionals if your pipes look healthy, if they are blocked, or if they have potential clogging point that need to be addressed. A team of knowledgeable inspectors and this advanced camera technology can work together to ensure every part of your septic system is in good working order.
Saves Money
"Out of sight, out of mind" shouldn't necessarily hold true with your septic system. The problems that you can't see will likely become painfully visible if they are not addressed. For example, a potential clog that finally stops up your septic tank can cause a devastating septic backup in your home or business. However, the regular use of camera inspections can prevent these costly disasters by detecting problems at their earliest and most treatable stage.
Helps You Plan and Make Decisions
One of the most vital assets when choosing a new home is a well-functioning plumbing system. If your new home has a septic system, you shouldn't cut corners on the inspection. Camera technology can deliver the most accurate depiction of the size, location and quality of a prospective home's septic system, which means you can feel more confident in your investment of a new home.
Camera septic inspections can also be helpful if you are planning on adding on to your property, This includes building a pool or deck, as the camera can tell your builder or contractor exactly where the septic components are located and how large they are. These inspections can also reveal potential issues that your new structure may have with your septic tank.
Protects Your Family
How long has it been since you scheduled an inspection for your septic system? If you are selling your home or buying a new one, this inspection is non-negotiable. Keep in mind, however, that these inspections are to protect your family's health and save your property from disruptive damages. Wastewater that is not filtered, leaking or mismanaged can become a major health threat to the occupants of your home.
To learn more about the benefits of camera inspection technology, please call Metro Septic today.