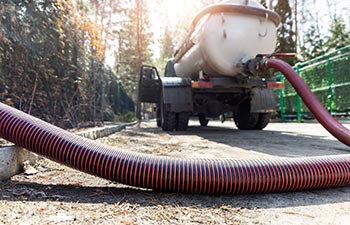 When it comes to disposing wastewater in a home, it is either performed through a public sewer system or by a septic tank on the property. There are advantages and disadvantages to both options. However, if you are concerned about cost, a septic system is typically the preferred plumbing solution.
Why Septic Systems Are Cheaper
It is true that septic tanks demand more attention and maintenance than sewer lines. However, the routine septic cleanings are a small price to pay when considering the long-term savings of a septic system. Septic tanks are used in rural areas to support one or a few households depending on the size of the tank. Unlike sewer lines, they don't have to pump wastewater across long distances to be processed in a treatment facility. Instead, septic tanks are designed to treat the wastewater using the local bacteria in the tank and the nearby drain field. This local wastewater treatment process means less environmental impact as well as less overall energy cost. There is also a decreased risk of leakage since the wastewater kept on your property and isn't traveling in sewer lines across town.
The Importance of Septic Maintenance
If your home relies on a septic tank, you'll be free of monthly fees. However, don't assume that septic systems won't incur at least some costs. The price of septic tank pumping will be an infrequent but highly important cost that you'll pay every 3 to 5 years on average. Neglecting this maintenance service can make the overall price tag of your septic system skyrocket, as septic failure from neglected pumpings can lead to expensive repairs.
Want to hear more about the benefits of having a septic system? Call the experts of Metro Septic. We specialize in septic tank installation, maintenance and repairs for the greater Atlanta area.