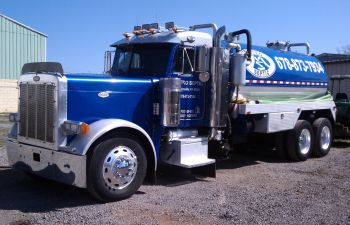 If you own a home that uses a septic tank, you've got responsibilities. While your septic tank is designed to meet your plumbing needs, it needs routine maintenance to keep it running correctly and efficiently. In a septic tank, the solids and other waste material settle and form layer of sludge at the bottom of the tank. This layer must be professionally removed in order to prevent solids from clogging your disposal system and causing premature system failure. This professional maintenance requirement is called a septic pumping, and it is the responsibility of the homeowner to call a certified plumber and schedule the service. Here are three reasons why your septic tank needs to be pumped immediately:
It has been over 3 years. The exact frequency of septic tank pumping depends on the current use of the system, the number of people living in the household and the size of your tank. However, it is typically recommended that residential septic tanks be pumped out at least once every three years to keep your environment safe and avoid costly repairs.
You notice signs of failure. If you have a foul odor coming from your drains or you notice pooling water near your septic system and near your drain field, then you may be overdue for a septic pumping. To prevent further problems, call for a camera inspection and pump-out immediately. Not only is a septic system back up embarrassing, but it can also cause water contamination in your home.
You are moving out or moving in. A septic tank inspection is typically required at the closing of a home purchase. If you are unsure about the date of the last pumping or you want to guarantee a clean inspection, then a septic tank pumping service should be scheduled before you settle your real estate transaction.
At Metro Septic, we are familiar with all types and sizes of septic tanks. We use the latest technology to diagnose your plumbing problems and determine what maintenance your specific system requires. Remember that a septic tank pumping is a small price to pay to avoid notable expenses in plumbing repairs.