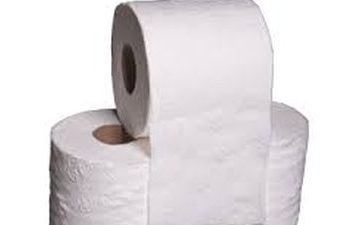 As we navigate the unprecedented times of the COVID-19 virus across America, there is one staple that is getting a lot of attention – toilet paper. As panic-driven consumers stocked their households, the toilet paper aisles across the nation depleted rapidly. This has left many homeowners scrambling for any roll of toilet paper they can get their hands on. However, if your home relies on a septic tank, take precaution.
Unlike sewer systems, your septic plumbing system can't handle just any type of toilet paper. In fact, neglecting the guidelines of "septic safe" toilet tissue can be a costly and very disruptive mistake for your home. What you flush can fail your septic system!
While you may not have your full menu of septic-safe toilet paper available right now, here are the toilet paper types that your septic system likes best:
#1 Recycled

With Recycled toilet paper, you avoid the chemical (such as formaldehyde and chlorine bleach) that are often found in standard toilet paper varieties. These chemicals are dangerous to the healthy balance of bacteria in your septic tank. Do your best to purchase toilet paper marked with "100% recycled materials" to increase its safety and its ability to dissolve quickly in your septic tank. As an added bonus, you'll be protecting the environment at the same time!

#2 Biodegradable

While it is true that all toilet paper eventually dissolves or decomposes, biodegradable toilet paper does so in much less time and with much less water. Biodegradable toilet paper means that it is made with natural materials (cotton, bamboo or wood fiber) and does not contain additives that can stop up your septic tank.

#3 Single-Ply

We'd all prefer a little more cushion on our toilet paper. Unfortunately, your septic tank does not. Instead of double or triple-ply toilet paper, consider using a single-ply variety so your septic system can handle it with greater ease and efficiency. Don't sabotage this by using more toilet paper than you really need at each bathroom visit!
Need Toilet Paper Advice? Call Metro Septic
To make it easy for septic owners, many toilet paper products are branded as "Septic-Safe" or "Septic-Friendly." However, if you are still unsure as to whether your toilet paper purchase is harmful to your septic tank, call the experts of Metro Septic. We are happy to guide you to the toilet paper and other items that support your septic system best – even when the options are limited.
Using the wrong toilet paper (triple-ply or one with several synthetic materials) for an extended amount of time can greatly jeopardize the operation of your entire septic system. This can lead to costly backups in your home or business as well as more frequent septic pumpings. Let Metro Septic help you extend the life of your septic tank today!