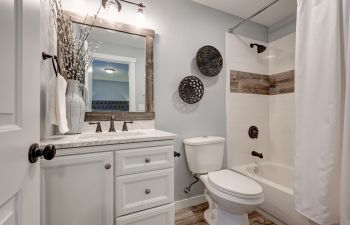 A well-running septic system is invaluable to your home. To keep your septic system working for you and not against you, there are certain products that you should be using in your home. Paying attention to the types of detergents, cleaners and toilet paper can help homeowners avoid costly septic system problems and facilitate a smoother system.
Detergents
When it comes to detergents in your home, be sure to choose those that are concentrated, low in phosphate and produce minimal suds. It is also beneficial to your septic system if you buy detergents that are environmentally friendly or biodegradable.
Cleaners
There are many choices when it comes to home cleaning products. If you own a septic system, you are best to choose cleaners that do not contain ammonia, chlorine or anti-bacterial agents. As with detergents, your septic system does well with all-natural, non-toxic cleaning products that are environmentally friendly.
Toilet Paper
You may already know that your septic system demands that only toilet paper be flushed. However, the specific type of toilet paper actually matters too. For best septic system function, buy only single-ply toilet paper. This type will break down faster in your septic system compared to its high-ply counterparts. Examples of acceptable septic system toilet paper are Northern and Cottonelle.
Remember that a septic tank requires professional periodic maintenance. Metro Septic provides full service septic tank maintenance, including septic pumping and cleaning. Most homeowners need to have their septic tank pumped every 3 to 5 years to prevent build up and overflow. You can extend the proper operation of your septic system by choosing septic acceptable detergents, cleaning products and toilet paper in your home on a daily basis.