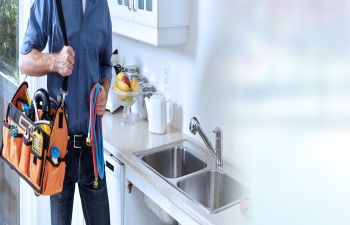 Technology has changed countless industries for the better; the plumbing industry is not excluded. One of the biggest ways that technology revolutionized plumbing services was the development of camera inspection devices. Maneuvering similar to a plumbing snake, the portable camera fits inside your pipes and drains and shows real time images of clogs, leaks and other problems. Through this simple yet high-tech service, technology has once again offered us a way to save time, money and hassle. Camera inspections can take the guesswork out of your plumbing repairs!
It may not be necessary or appropriate to deploy a plumbing camera for every plumbing issue you encounter. However, there are situations that camera inspections are highly beneficial, including the following:
Diagnosing a plumbing problem
Confirming a repair was done properly
Guiding a repair job
Before buying a home
Investigating the size of the problem
When remodeling your home
Pinpointing a leak
Camera inspection technology is a fast and highly accurate tool that can save your wallet and your sanity when it comes to plumbing problems. If you find yourself in need of one of the above tasks, call Metro Septic and Plumbing today to schedule your camera inspection service. We conduct prompt and affordable repairs for sewer and septic systems in the Metro Atlanta area. Don't dig up your lawn looking for a plumbing leak or waste bottles of drain cleaner trying to break up a hidden clog, we have a faster and safer solution.