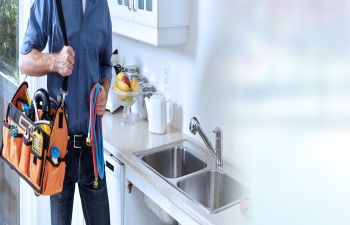 Water can be categorized into either soft or hard. While water doesn't necessarily "feel" hard, it contains a different concentration of minerals that can negatively affect your home's fixtures and plumbing. Therefore, it is important to recognize the signs of hard water and implement a solution.
What Is Hard Water?
Hard water has a high concentration of dissolved calcium and magnesium. Since this combination of minerals can vary, some hard water can be "harder" than others. As much as 90 percent of homes in the United States have hard water, but those that have the hardest water are at the most notable risk of problems.
Signs and Dangers of Hard Water
Hard water can show itself in your bathroom, your wardrobe and even your skin. If you notice the following signs of hard water, it may be time to install a water softener:
Blue or green, flaky crust around plumbing fixtures
White, cloudy coating on glass shower doors
Itchy skin after showering
Spots on dishes and silverware
Rough texture in clothing after washing
Over time, hard water can lead to a buildup on your plumbing fixtures that can't easily be removed. This can be a cosmetic problem on exterior of your fixtures, but this scale buildup can cause even more setbacks inside your pipes or on your water heater. Your pipes can become narrowed or even clogged due to hard water buildup, which leads to reduced water pressure and stubborn plumbing backups.
Call a Plumber and Invest in a Water Softener
The only sure way to protect your home's plumbing from hard water damage is to install a water softener. This simple, easy-to-maintain appliance relies on salt brine to convert hard water into soft water. Call Metro Septic today to schedule your appointment. We can quickly determine if you have hard water and if it is putting your home at risk.